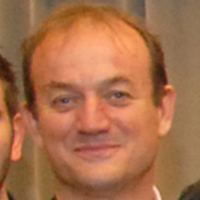 Associate Professor Department of Biology, University of Florence. Via Madonna del Piano 6, 50019 Sesto Fiorentino, Firenze, Italy duccio.cavalieri@unifi.it, www.duccioknights.org,
1998: PhD in Genetics and Molecular Biology (Pavia).
1999 -2001: Postdoctoral Fellow, Harvard University.
2001-2004: Harvard Genomics Fellow, Principal Investigator, Group Leader.
2003-2011: Assistant Professor Faculty of Parmacy, Florence University.
2012-2015: Department head Department of Computational Biology. Fondazione Edmund Mach, S. Michele all'Adige (TN), Italy.
Cavalieri's work (orcid.org/0000-0001-6426-5719) on the evolutionary systems biology of yeast, produced 115 peer reviewed papers, 15 book chapters, and one patent. Cavalieri is listed in the Top Italian Scientists (TIS) -VIA Academy, deputy Coordinator of JPI EMPADASI-EU-2015-2016 and the Italian JRU-of the European Research Infrastructure ELIXIR (ESFRI). Since 2016 Italian delegate to ICYGMB.

I Stefanini, Dapporto L, Berna L, Polsinelli M., Turillazzi S , Cavalieri D. Social wasps are a Saccharomyces mating nest. Proc Natl Acad Sci US A. 2016 Feb.
Rizzetto L, De Filippo C, Cavalieri D. Richness and diversity of mammalian fungal communities shape innate and adaptive immunity in health and disease. Eur J Immunol. 2014 Sep 25.
Rivero D, Berná L, Stefanini I, Baruffini E, Bergerat A, Csikász-Nagy A, De Filippo C, Cavalieri D. Hsp12p and PAU genes are involved in ecological interactions between natural yeast strains. Environ Microbiol. 2015.